That's it, I've decided. I don't understand why, or when or how...but for some reason over the last little while, DJ Pon-3 has become my new favorite background pony.
Ooonts ooonts ooonts.
That is all.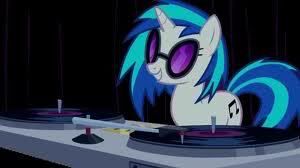 Also, I feel the need to exclaim that Pilsbury Toaster Strudels are NOT better than PopTarts. I don't know who they're trying to kid in these ads, but they ain't foolin' me.